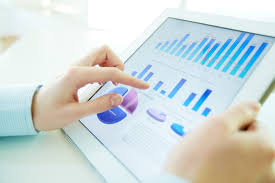 In an economy increasingly driven by data, hiring managers and recruiters cut costs and improve best practices by monitoring the recruiting numbers.

Glassdoor provides some interesting survey statistics:


An average American company takes about 52 days and spends about $4,000 to fill one position.
Almost 50 percent of small business owners say there is a limited job market for the recruits they are trying to hire.
About half of the already employed would consider a different job.
Companies who use employee engagement practices see an approximate 26 percent annual increase in revenue, compared to companies without engagement programs.
More than 60 percent of employers believe they would have higher retention rates if applicants had a better idea of the company before they accepted a position.


These interesting numbers are brought to you by various research groups who examine data looking for answers, trends, and a framework for new questions.

For HR, maintaining data helps a company understand its own hiring practices and costs. Metrics provide insight on how methods could be altered or streamlined to save money on the recruiting cycle, while improving the quality of hire.

What recruiting numbers should you keep?

Data is good, but too much unrelated data is overwhelming. You might choose to focus on a particular portion of your hiring funnel, or you might decide to create an overall picture of cost and efficiency. Over time, data collection enables you to view the whole picture. High quality ATS offer analytics and provide configurable reports to help you optimize the hiring process.

Recruiting metrics are interrelated. When you have enough information, you can understand which source channels offer higher quality candidates for your type of business. While many businesses have their own tracking methods, here are some categories to consider as you put together a data powered recruiting process:


Source: Tracking the source of candidates offers you an opportunity to locate niche markets, eliminate inappropriate sources, and focus on the top talent for your open position. Remember that all candidate sources are not created equally. Technical boards offer vastly different applicants than those focused on marketing skill sets or executive experience. Fine tune source data over time and create source groupings that directly respond to the unique position you are trying to fill. As we discussed earlier, referrals by employees or other insiders help you reduce recruiting costs, increase retention rates, and reduce time from posting to onboarding.
Time: Sliced and diced several ways, the measurement of time is important. The time between posting, candidate review, interview, and offer is essential for measuring the efficiency of your methods, your ATS, and your HR or recruiting staff. From the candidate side, data on the length of time between the application and decision gives you a picture of the candidate journey--and why top talent may be flocking to, or avoiding, your company job postings. For employers, the allotment of resources depends on the time from posting to onboarding. The overall time to fill from the identification of a position to a productive, onboarded worker is important to work team development and project management.
Quality of hire: While a seemingly subjective metric, quality of hire is measurable in several ways. Performance, retention, skill sets, satisfaction, and achievement to goal are quantifiable. We talked previously about cultural fit and its importance in building a productive, diverse workforce. While it is true that some facets of performance and cultural fit are subjective, some effort taken to develop ranking criteria reduces the likelihood of bias and pays off. As well, time to productivity should be aligned to position, to avoid apples and oranges comparisons on ramp-up time. Standardized, company-wide indicators go a long way to opening up this elusive metric for real value.
Cost of hire: The cost of resources required to attract and hire talent is important when compiling an overall picture of your recruiting efforts. Not surprisingly, well-established, effective acquisition processes can cost twice that of talent fishing methods. This metric evaluates internal and external expenses, including recruiting efforts, agencies, reimbursements to applicants, and fixed company costs. Evaluating the cost of recruiting is essential for evaluating methods and best practices to attract and hire top talent.

These are only a few of the measurable criteria that go into the recruiting process. A more finely-grained approach will evaluate social and communication tools, interview methods like physical, video, and phone results, response to offer rates, retention, and more.

Hiring decisions are made by humans--but helped by numbers. When you wonder how your ATS can save you more time and money during the hiring or recruiting process--talk to us at Brightmove.