When asked what the most critical assets of an organization are, an experienced CEO or manager should respond that it is human resources. Amidst the prevailing introduction of modern technologies that integrate Artificial Intelligence (AI) and efficient programming systems, the human workforce remains an organization's most crucial consideration in a company that goes through the critical stages of recruiting, interviewing, onboarding, and training. In fact, hiring an employee can cost around $4,000, so companies must take the recruitment process or outsourcing human resources seriously.
This article is for companies or organizations that want to explore modern hiring process ideas. The following topics are discussed:
What is RPO?

Types of RPO

Why do companies use RPO?

Why is RPO the top recruiting strategy for 2023?
What Is RPO?
Relying on an external service provider like business process outsourcing (BPO) has long been an established strategy in a highly globalized and competitive business world. Recruitment process outsourcing (RPO) is a variety of that kind of business. The bottom line is that they both concentrate on the industry dealing with recruitment processes of human resources, talents or skills. When a company tries to permanently or temporarily extend its recruitment to an external provider, the latter is already functioning as an extension of the former's resourcing function, which is precisely how RPO works.
RPO is an alternative staffing solution protecting the hiring company in need of talents or skills from shouldering the risks of hiring the wrong one.
Under the business process of RPO, finding the right individuals is the ultimate goal to ensure quality and expected results while also saving on cost and time for the intricate hiring process. This is a timely part of modern industry for recruitment because attracting the best human resource for the job is a significant consideration for business, particularly with global scope and tough competition linked to hiring.
How Does RPO Work?
It begins with the specifications of the human resource department, which represents the employer. RPO service providers take note of the requirements specified by the human resource management or their client. The two parties agreed on a contract with the details of the deliverables and standards, and then the RPO service provider began the search and the provision of the human resources in demand.
The RPO service providers are dynamic in the modern-day hiring process, with specialists in different fields who know where, how and what to outsource workforce and services. They specialize in recruitment while taking into significant consideration the satisfaction of their clients.
Staffing Agency Vs. RPO
A staffing agency is a conventional approach in the recruitment industry to find talents or skills to work for them. Like RPO recruiters, staffing agencies act as middlemen between employers and workers. They provide human resources supplies for companies hiring for specific job vacancies. Staffing agencies, however, are learning more than just the basics of ensuring a productive and efficient hiring process. These agencies are now using modern recruitment strategies like RPO. Yes. RPO is a modern recruitment strategy far more dynamic and sophisticated than traditional staffing agencies were capable of before.
The staffing agency mindset from the past was to fill in any vacancies if possible. In the existence of RPO, this was no longer the case. It is about extensive fulfillment of the requirements and specifications and hiring the best and most qualified talents or skills for clients' satisfaction.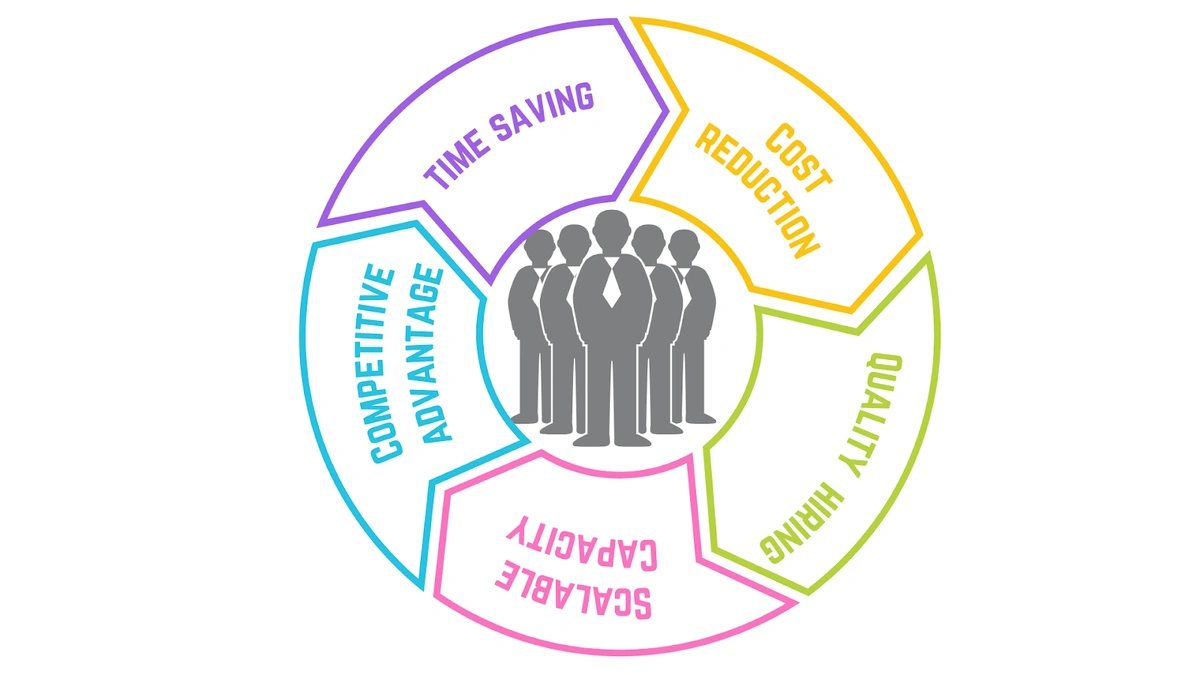 Why Is RPO Important?
In the age of globalization and the post-modern world, finding a workforce has become challenging due to the competitive global demand for skills and talent. Hiring talents or skills entails investment in time, financial resources and compliance standards. RPO provides the ideal approach to saving time and resources while ensuring compliance standards linked to the lengthy hiring process.
Human resources are quite literally essential resources that significantly contribute to productivity or efficiency, leading to the success of an organization. RPO provides a safety net, and that is to make sure eliminating the chance of hiring the wrong talent or skills for the job. This mindset is necessary for the age of global competitiveness.
RPO Vs. Other Recruitment Strategies
It takes a substantial investment to hire a workforce. In this regard, there are varying ways to recruit human resources. These strategies include a list of traditional and modern approaches.
Staffing agencies are responsible for training the workforce and providing recommendations or referrals to the hiring entity. This is the prevailing conventional model before enhancing recruitment strategies like RPO. The use of the world wide web is another strategy.
There are sites accepting resumes and curriculum vitae for a referral. Submission of resumes online is one strategy to generate a pool of potential personnel for the job offerings. The owner of these sites became the repository of applications and potential workforce. They can forward to the hiring entity whatever data or information they might have generated from the web, particularly from the applicants' pool. Today, RPO uses the same strategy with significant and innovative refinement to sort out the best talent or skills possible.
Ads on the internet are common ways to recruit a workforce, and these postings are also known as sponsored jobs. This initiative, however, could be the beginning of the recruitment process of a very comprehensive RPO.
Social media, professional networking sites and job platforms are prevalent tools for discovering talents and skills. These are among the online platforms where RPO can generate or find people amidst innovative communication technology and a highly digitalized world.
Types Of RPO
Businesses are diverse, showcasing uniqueness in every way. This distinctiveness also reflects the exclusivity of the hiring process in terms of compliance standards and criteria or requirements. With the varying requirements for hiring, the following are different variants of RPO.
End-To-End RPO
Unlike any other type of RPO, end-to-end RPO would devote considerable time to the critical stages of recruiting, interviewing, onboarding, and all the preliminaries of the recruitment process. Hence, its name. The RPO specialists may include but not be limited to the following activities such as candidate attraction, screening, assessments, interview scheduling, onboarding periods, compliance monitoring, and exit interviews. In this type of RPO, the recruitment specialists allocated enough time from start to finish of the selection process until a considerable number of human resources based on specifications had been raised.
Project RPO
Project-based activities of companies often may demand a comprehensive human resource to meet deadlines or address the need for a change of plans and other related reasons. Project RPO is a type of recruitment support to raise human resources and serve as external help for associated projects at a specified time. The only difference between project RPO and end-to-end RPO is the amount of time invested by the providers to produce available human resources for their clients.
ROD (Recruiter On Demand)
This RPO best suits companies that have occasional hiring spikes. There are dedicated hiring resources that cater to the seasonal demand for workforce and support teams. This dedication leads to their expertise and strategies to provide human resources, especially when mostly demanded due to seasonal activities of various business entities.
Contingent ROD
With occasional hiring spikes, companies are more likely to hire candidates who would fill the requirement for skills or talent. The seasonal demand may be so abrupt that, at some point, the quality and standards of the hiring clients may be overlooked. In the event of contingency hiring, the recruiting clients only pay the recruiting firms when the candidates sent to them satisfy the criteria for hiring and are hired.
RPO + MSP
Outsourcing services from a particular specialist company is not new, and the managed service provider (MSP) has been here since outsourcing began to increase in the business world. Integrating this concept of hiring skills and talents with RPO is a particular type of RPO, making it a holistic approach.
This approach allows the management of contingent labor off the hands of the hiring clients. This RPO will also ensure obtaining a diversified workforce due to blending multiple types of talent into a specific domain. Because of the hiring specialists involved in the hiring process, the consistency of the workforce is guaranteed.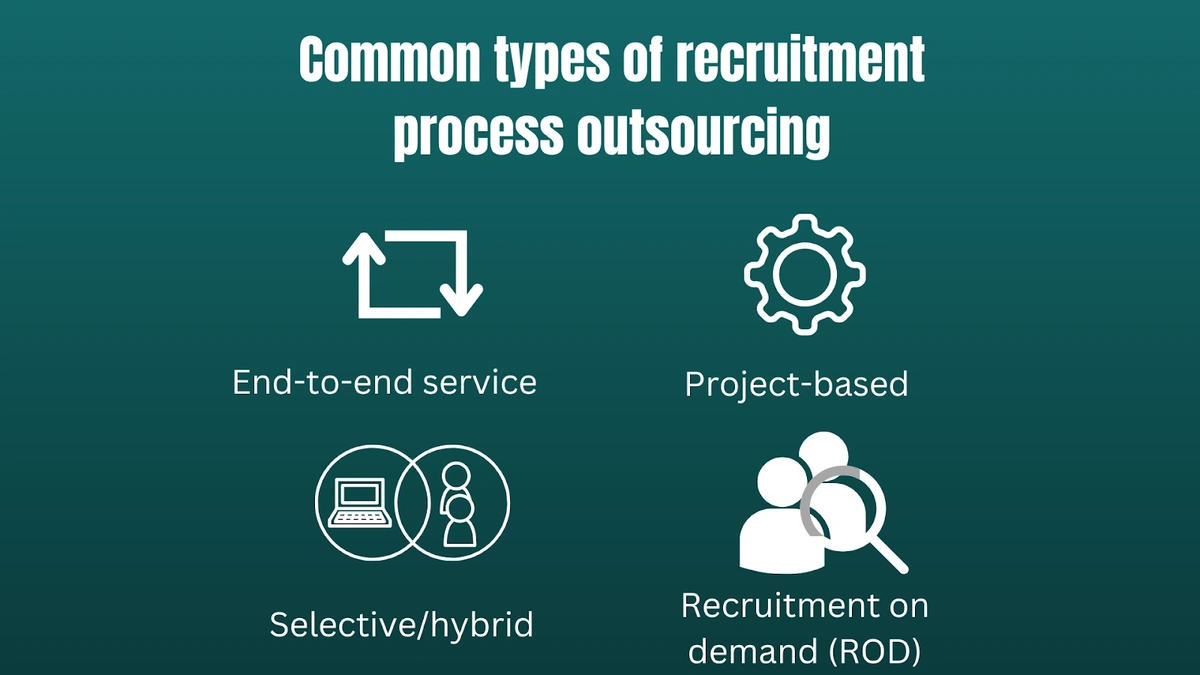 Why Do Companies Use RPO?
The hiring process is a significant activity of every company that relies on human resources to fulfill goals and objectives. Running a company is a complex process and requires fresh and innovative ideas from time to time due to the dynamic nature of business. There are many aspects to focus on in the industry.
Using RPO can help companies concentrate on other essential activities to ensure efficiency and productivity. Business is not just about hiring the workforce, even though it is the most fundamental. On the other hand, because the management of human resources is essential, it contributes significantly to the company's success. It makes sense to rely on the experts and more focused groups in the hiring process to ensure meeting the business's standards, goals and objectives.
RPO Examples
When there is a need to recruit, RPO may come into the scenario. Interviewing someone for recruitment is a vital RPO process. However, nowadays, the strategies have become more sophisticated than that.
The use of social media, professional networking sites, job platforms, and other modern software operated by artificial intelligence (AI) also come into the picture. Some algorithms could analyze the most suitable talents or skills for the job. This recruitment process is sophisticated amidst human resource outsourcing in the digital world.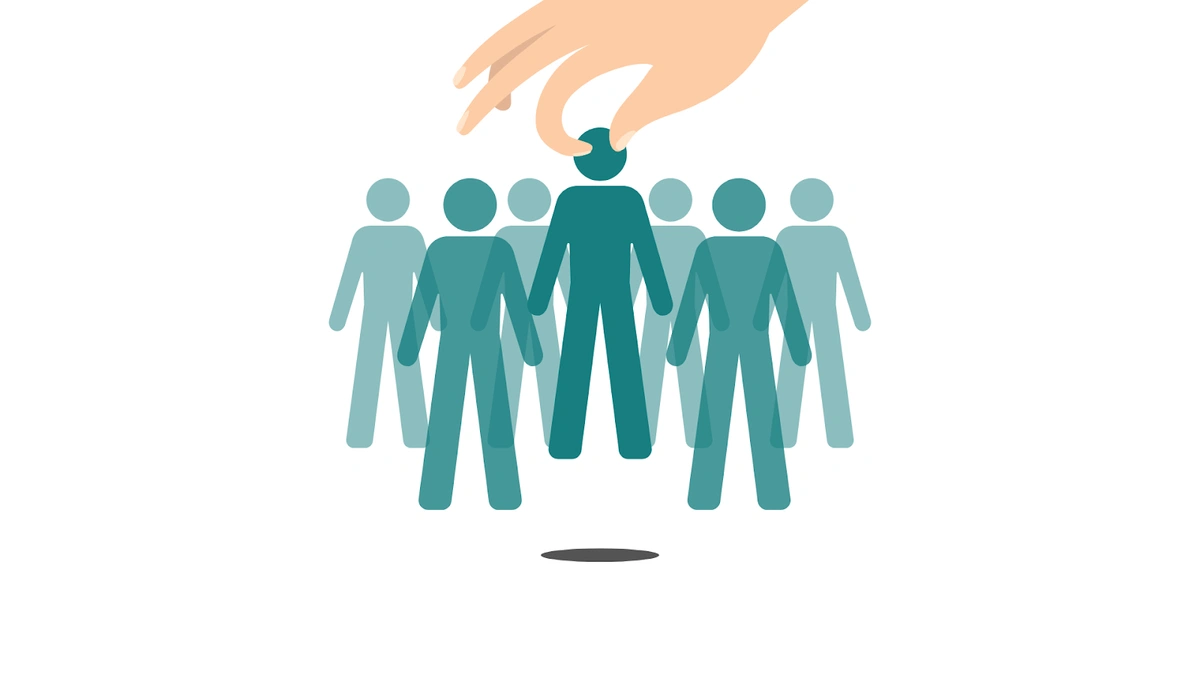 What Are RPO Companies?
RPO companies are essential agents of change, as they highly revolutionized the recruitment process. They do that by being the in-house recruiter for businesses promising them efficiency and flexibility in recruiting human resources. RPO companies are sophisticated by employing RPO software for their recruitment process.
What is RPO Software?
RPO software includes tools employed in the recruitment process. These tools incorporate recruiting and interviewing applications like the applicant tracking system (ATS), candidate relationship management (CRM), and interviewing software.
What Is AI And Automated RPO Software?
RPO software tools are automated, which means they are run by artificial intelligence (AI) to perform tasks like finding and screening applicants and managing multiple client accounts and applicants.
AI is an advanced computer system that performs at least a part of human intelligence, like visual perception, speech recognition, decision-making, language translation, and more.
Why Is RPO The Top Recruiting Strategy For 2023?
The following are reasons why RPO is the top recruitment strategy for 2023.
Flexibility And Scalability
The changing economy is a factor of consideration among companies that may have to reduce or increase human resources. A substantial cost is associated with hiring human resources. With RPO, organizations can be guaranteed the flexibility to scale resources cost-effectively.
Cost-Effectiveness
The scalability of RPO allows organizations to hire talents or skills when needed, allowing them to save on the costs of hiring, especially during periods of low volumes. RPO also developed best practices that are essential for the efficiency of service provision. These best practices led to hiring the finest, which may reduce attrition in the long run.
Increased Compliance
Large organizations are audited for legal compliance purposes. RPO makes sure of the legally compliant hiring process. Adequate records in the hiring process with RPO can supply important information for compliance and audit requests.
Opportunity To Leverage ATS Technology
Hiring requires the process of organizing and tracking candidates. The applicant tracking system (ATS) helps companies manage and track applicants for hiring and recruitment purposes. With RPO being connected to potential modern technologies, ATS technology, which is advanced and sophisticated, can be thoroughly explored and employed.
Other Recruitment Trends For 2023
Social Media Recruiting. The University of Maine reported that in 2021 there were over 4 billion social media users. The trend keeps on surging up high, and this figure implies the great importance of social media in the hiring process in the future. The vast number of social media users makes it easy for any sponsored job to get visibility to a broader audience.
Data-Driven Recruiting. Data is a remarkable component of effective decision-making. It is based on the data that RPO or other recruitment activities base the recommendation on the best human resources for the job. Data-driven recruiting is no wonder another hit for recruitment strategy in 2023.
Diversity and Inclusion Driven Recruiting. With WHO's sustainable development goals, diversity is essential for development. Human resources are important critical elements of development, and managing diverse human resources is a relevant trend today and in the coming days.
Employer Branding. Microsoft, Apple, Google and other renowned businesses are proud to say they have the finest or best employees in their fields of expertise. This may lead to a form of branding because of the associated impact on the employer's name. This branding boils down to creating the image the company wants to project, which is the prevailing trend today and in the future.
Recruitment Marketing. With the advent of social media, and data-driven recruiting, recruitment marketing has become a lucrative business in the postmodern era. Those seeking applicants may purchase advertising space on social media, which they can monitor with an advanced social media algorithm to monitor the performance of their marketing ads. The performance of the ads in recruitment marketing may be measured based on the number of engagements and reactions like inquiry, share and like.
Work Flexibility. Flexibility is a trend in the post-modern world, where Gen Z are slowly replacing the older generation of human resources in the workplace. The Gen Z workforce is looking forward to work flexibility, and they tend to stay in an organization with flexible working conditions. Work flexibility is a good concept in recruitment marketing to attract human resources.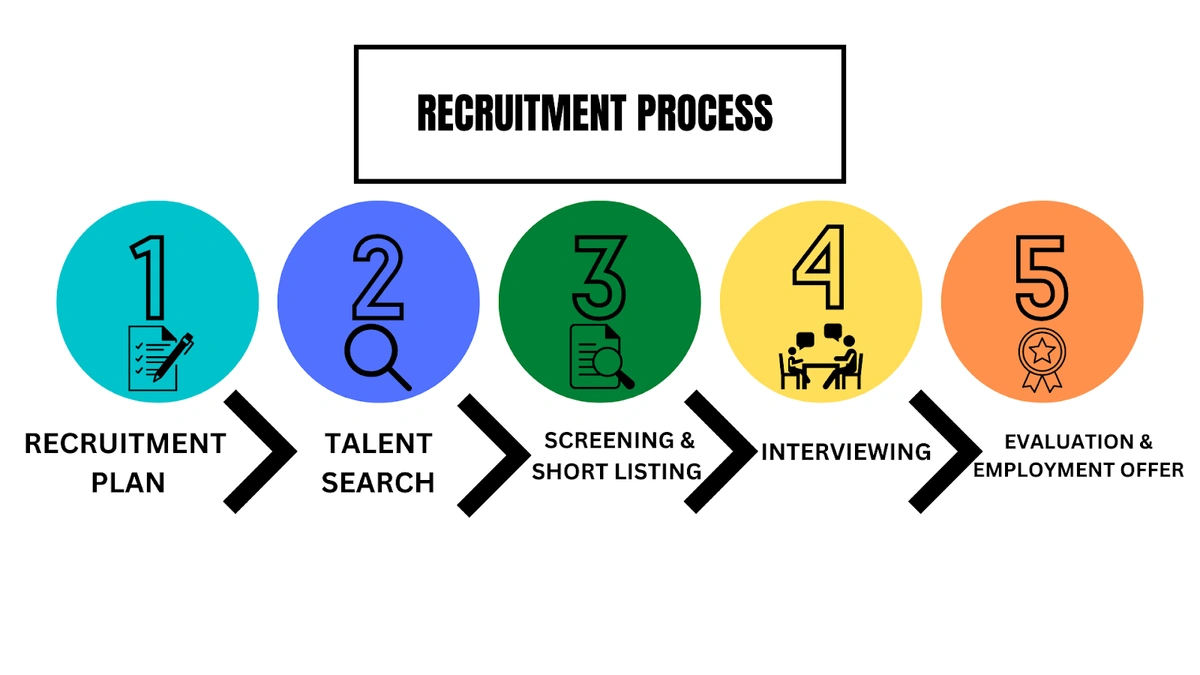 Find The Best Recruiting Partner Now
If there is one word to describe what the world is all about today, it is innovation. This is the time that innovation is a must in every move. In the age of collaboration, innovative partners are required.
BrightMove is a perfect match to what the needs of time necessitate. As an award-winning, cloud-based global innovation leader in the recruiting software industry, BrightMove has a lot to offer regarding its expertise, tested best practices, and broader scale options for flexibility and cost-effectiveness. BrightMove is genuinely perfect for RPO.
RPO is an innovation associated with the human resource corporate recruitment process. It is a strategy that perfectly complements traditional and prevailing other recruitment trends to enhance or improve them. It ensures that the proper technique and stages of recruiting, interviewing, onboarding, and training are at their utmost competitive advantage.
As a result, outsourcing human resources is at its best to guarantee not just quality but legal compliance standards in the hiring process of the workforce.
Innovation like RPO is an option for your growing business and its needs. Schedule a Demo today for more details and guidance.